Turning Around Tyco:
Vital New Efforts
BMA Monthly Luncheon Seminar featuring
Thursday, April 21, 2005
Gleacher Center | 11 a.m. - 1:45 p.m.
Three years ago, if you were checking the financial vital signs of Tyco International, the prognosis would not have been good. The company was deep in debt, its cash flow had dried up, its stock had plummeted and it was in the midst of one of the worst corporate greed scandals of all time.
Today, Tyco is in the midst of a remarkable turnaround. Much of that has to do with the new management team that has been running the company since 2002. But part of the credit for the redemption of Tyco's corporate image goes to the company's "Vital" advertising campaign, launched last June.
Join Jim Harman, Tyco's vice president of corporate advertising and brands, as he reviews the latest step in that campaign at BMA/Chicago's Monthly Luncheon Seminar on Thursday, April 21, at the University of Chicago's Gleacher Center.
Tyco expanded its efforts to rejuvenate the company's reputation last fall with the introduction of two 60-second television commercials that continue with the "Vital" theme.
"The television commercials continue to position Tyco as a vital company that offers vital products and services to our customers," Harman said. "In addition, these commercials showcase the diversity of the company's business offerings and the global nature of our business coverage."
The new spots, titled "Global" and "Anthem," offer a variety of scenarios that show why Tyco products are critical to its customers. For example, a scene from the commercials showcases Tyco Fire and Security's Scott breathing apparatus helping firefighters in South Africa save the occupants of a burning building, as well as ADT security systems for homeowners. Other scenes spotlight the vital nature of Tyco Healthcare's Magellan Monojet syringes in preventing the spread of disease in rural Africa, and the critical nature of infant pulse oximetrity monitors from Nellcor.
Scenarios were also developed and filmed for Tyco's Electronics, Engineered Products and Services, and Plastics and Adhesives segments. In every instance, the commercials highlight products, services and Tyco people that aren't simply important—they're vital, Harman said.
The commercials also reflect the true global nature of the company and its customers. The commercials were filmed in Los Angeles; Cape Town, South Africa; and in customer locations in Taipei, Taiwan, and Bangkok, Thailand.
"Regardless if it's the electronic components that enable automobile airbags in crash situations or the plastic house wrap that reassures a family buying their first home, Tyco products are truly vital—we've tried to capture these moments in the commercials," Harman said.
The new commercials began airing in December in the United States on cable news and business channels, such as CNBC and CNN, and during news and political commentary programs, such as NBC's "Meet the Press" and CBS's "Sunday Morning." Tyco also planned to run the spots on pan-regional offshore TV networks like CNN International and CNBC International.
"As we talk to our customers, we continue to see a gap between the company's new business and integrity reality and our customer's perception of Tyco," Harman said. "These new commercials are another tool in efforts to bridge that gap."
"We've specifically tailored these ads to explain the new Tyco and show our customers, investors and employees what we stand for."
More details on the new TV ad campaign, and Tyco's ongoing "Vital" communications program, are available at www.tycoisvital.com.
HOW TO REGISTER
Register and pay online by clicking here or by contacting Paul Lesher at 312-943-8040 or info@bmachicago.org.
Date
Thursday, April 21
Where
Gleacher Center
450 N. Cityfront Plaza Drive
When
11 a.m. to noon, Networking Hour
Noon to 1:45 p.m., Luncheon Seminar/Q&A
Cost
$45 for BMA members and guests
$65 for nonmembers
Note
Business attire required (e.g., no jeans)
About Jim Harman
Jim Harman joined Tyco International as vice president of corporate advertising and branding in September 2003. He is responsible for the corporation's image and reputation through advertising, branding and identity programs worldwide.
Prior to joining Tyco, Harman spent 23 years with General Electric Co. He was most recently manager of corporate advertising, responsible for managing GE's world-famous "We bring good things to life" ad campaign. He was also responsible for media selection and buying as well as image tracking and research. Advertising Age magazine selected him as one of 16 global Media Innovators in 1998.
Harman also has extensive experience in business-to-business advertising programs, having led an award-winning communications program to establish GE as a credible supplier to the automotive industry in the late 1980s. A program he led in 2002 launching a new GE ultrasound product was awarded a Silver Effie Award, the ad industry's highest honor for communications effectiveness.
In addition to his advertising work, Harman led the development and implementation of GE's identity makeover in the early 1990s—one of the largest and most far-reaching identity program rollouts in corporate history.
Prior to joining GE, Jim worked as director of internal communications at Colonial Penn Insurance Co. in Philadelphia and as an account executive with a major public relations agency in New York City.
He holds a bachelor of arts degree in journalism from Ohio Wesleyan University. He is a member of the Association of National Advertisers and chairs its Ad Management committee. He is also on the board of the National Advertising Review Board.
BMA/Chicago Hosts Heritage Networking Event
Come and network with BMA/Chicago's past, present and future at Rockit Bar & Grill, 22 W. Hubbard, on Wednesday, April 6, from 6 to 8 p.m. You'll meet officers and members of the BMA/Chicago board, past presidents (eight of them have signed up so far), chapter luminaries and current members. BMA members who have joined recently are especially invited to attend and find out what makes BMA/Chicago tick, and how to get involved. The $20 charge includes hors d'oeuvres and premium drinks in a happening location. The event is being sponsored by HSR Business to Business.
Register at bmachicago.org.
Start Your Search Engines
April Breakfast RoundTable
BMA/Chicago's Breakfast RoundTable Series on Search Engine Marketing continues in April.
Session two, "Search Marketing Technology Tools and Metrics That Matter," will be held Tuesday, April 12, at Resolution Media, 325 W. Huron. This session will help the search-engine marketer understand which search technologies are available, how they are used and more.
The third session, "Strategies, Tips and Best Practices for Achieving Search Marketing Success," will be held May 10, again at Resolution Media. This final session will dive deep beneath the surface of search-engine marketing to uncover a variety of strategies that can be deployed to reach financial success.
Register and pay online by clicking here or by contacting Paul Lesher at 312-943-8040 or info@bmachicago.org.
| | |
| --- | --- |
| Date | Tuesday, April 12 |
| Where | Resolution Media, 325 W. Huron |
| When | 8 to 10 a.m. |
| Cost | $15 per person |
| Note | Business attire required (e.g., no jeans) |
Tower Awards Gala Set for April 13
Galleria Marchetti, 825 W. Erie, 6 to 9 p.m.
BMA Chicago's 22nd annual Tower Awards gala is fast approaching. This year's awards will be handed out Wednesday, April 13, in a ceremony that is bound to be exciting, with 101 awards to be presented. The number of entries in this year's competition is up 58% from 2004. Don't miss the opportunity to view outstanding creative work, network with BMA members and industry colleagues, enjoy a premium cocktail, dine on Galleria Marchetti's scrumptious Italian fare and groove to sounds of the Marshall Vente Group. Special thanks to Getty Images for sponsoring the gala. For more information, click here.
Windy City BizBash:
A Call to Auction
You can help us put the fun back in fund raising and make the fourth annual Windy City BizBash auction our best yet. We ask you to consider making a personal or business donation for the June 9 auction at the Chicago Cultural Center.
What kinds of things sell?
Printing, photography or Web services, travel, sporting events, dining, electronics, iPods, business books and all that good merchandise you help your clients sell every day.
Are you in the media or trade show business?
Donate b-to-b print media space, billboards, booth design or other services.
Want to add a personal touch?
Are you a good chef? Donate a candlelit dinner for four.
Got great design sense? Consider a one-room makeover.
Own a boat? Host a fishing trip.
We've made donating easier than ever.
You can donate online at www.bmachicago.org/bizbashdonationform.lasso.
If you need more donation ideas, go www.bmachicago.org/donation.lasso.
What's in it for your company and clients?
You get exposure to Chicago's leading marketers and potential customers. Your donation will be promoted on the BMA/Chicago Web site, in our PR and advertising, printed materials and the event program.
You get to bid on remarkable bargains from other leading companies.
Your generosity helps drive BMA projects all year long.
And on top of your donations, all admission ticket sales go to Literacy Chicago.
The sooner the better
Take three minutes today to submit your donations at www.bmachicago.org/bizbashdonationform.lasso.
Or call Mary Uhrina at 630-270-0654 for more information.
BMA would like to thank those who have volunteered for this year's event, including: Gan Avery, Katherine Brown, Linda Carlisle, Doug Davis, Merry Elrick, Andrew Favreau, Catherine Filarski, Anne Fiorito, Pat Harrington, Lynn Hazan, Bill Hebel, Liz Hinkle, Alyson Howard, Chrissy Knaak, Paul Lesher, Susan Levand, Sari Lipschultz, Bill McDonald, Brian Pelletier, Marla Schrager, Beth Seen, Dennis Skigen, Mary Uhrina, Sharon Gitles Uslan, Molly Winkelman, Lana Wos and Larry Zar.
BMA's BizBash Gala Auction
June 9, 2005, 5:30 to 9:30 p.m.
Chicago Cultural Center
78 E. Washington at Michigan Avenue
(Or enter on Randolph Street side)
For more details on the event, go to www.bmachicago.org/bizbash.lasso.
March Luncheon Seminar Report:
The Five New P's of Marketing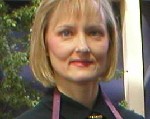 "What we may not have considered before is that shareholder value is determined almost entirely by the types of customers a company attracts." —Meridien Research
For Pat House, co-founder and vice chairman of Siebel Systems and one of the country's most powerful women, according to Fortune magazine, good marketing has always been about providing value to the customers.
House was the featured speaker at BMA/Chicago's monthly luncheon seminar March 17 and Harry Caray's Restaurant.
To those schooled in classic marketing theory, it's all about the Five P's—price, product, packaging, placement and promotion.
House disagrees. If you're marketing a product or service without the Five New P's of Marketing, beware, she said. These new marketing "musts" are:
Pressing need.
Permutation.
Pragmatism.
Partnership.
Profitability.
Of all the qualities, pressing customer need is the most important: "It creates the enthusiasm, positive morale and opportunity," House said. Is the product the result of creating something that didn't exist before? Starbucks is a great example of a company that changed the fundamental dynamics of the industry, she said. Instead of just selling coffee, it's selling Starbucks.
One example of permutation gone wrong is the hybrid car, House said. "Customers should be saying, 'I want one. They're cool.' To me, they look goofy," she said.
If your product or service is not pragmatic, it won't be used, she added.
Mark Twain's character Tom Sawyer offered an enormous marketing lesson in partnership, House said. "He made painting the fence so compelling. Whatever job you do, it's more likely to get done faster and better if you do it with others and it's fun."
Another great example is the American Cancer Society partnering with Lance Armstrong after he won his latest race, House said.
Finally, profitability. At the end of the day, it's not worth doing if it doesn't add value to shareholders. Examples of marketing profitably and practically are Wal-Mart and Jet Blue, House said.
One of House's early jobs was to sell potentially defective disks that her company manufactured to companies that duplicated software. If the disk was unusable, the machines in the duplicating factories automatically rejected it.
But in the meantime, House was able to take her company's rejected products, price them competitively and market them to companies that had a pressing need for lower-priced disks. She won a marketer-of-the-year award without knowing what marketing was, House confessed.
"There was no great strategic plan here—just a pressing need and a pragmatic approach to marketing," she said.
It was that pragmatism that helped Siebel Systems go from a startup to a global software provider in little more than a decade.
Co-founded by CEO Tom Siebel and House in 1993, Siebel Systems' first headquarters was in Palo Alto, Calif. —"the murder capital of the world" at the time, House said. "In the beginning, finances were lean, so we literally rubbed two nickels together and decided to form the company."
For the first 18 months, the company was tight on cash, the biggest claim on which would have been payroll. Instead of depleting cash resources, the company offered all employees an option to take their salary in stock. All of the employees accepted the stock; there were no defections from the company.
They bought their office furniture from companies that had gone out of business. "For years, Tom had a card table and an aluminum chair in his office," House said.
The company decided to create a customer relationship system so companies could better understand their customers and their needs. Up to that point, nothing like it had been developed.
In time, Siebel had four big customers, including Charles Schwab, which was the first company to bring in 5,000 customers live. After working nearly around the clock for two weeks, House and others made sure Schwab's customers were indeed live on Siebel Systems' solution.
Today, Siebel Systems is the world's leading provider of customer relationship management software to help companies automate and manage their sales, marketing and customer service operations.
Because the benefit of a customer relationship management system should be an increase in customer knowledge—and therefore an increase in customer satisfaction—Siebel pays its employees on the basis of customer satisfaction.
"You might say we permutated the way customer relationship was delivered, did it profitably and there was a pressing need for the product," House said.
2004-05 Board of Directors
President
Phil Clement, Principal, The Clement Group
Executive Vice President
Teresa Poggenpohl, Partner and Director, Global Advertising and Brand Management, Accenture
Vice Presidents
James Hanna, CBC, Market Development Manager, Solutions Direct, Nalco Company
Cheryl Gidley, Managing Partner, Gidley Consulting
Jeff Schultz, Sr. Vice President of Marketing, Abridean Inc.
Kathi Brown, Director of Marketing, Transcap Trade Finance LLC
Treasurer
Linda Meenan
Secretary
Margaret Essary, Managing Partner, Essary & Associates
Directors
Anne Toulouse, Vice President, Brand Management and Advertising, The Boeing Company
Robert Kornecki, President and CEO, Midwest Region, Burson-Marsteller
Bill Utter, Vice President of Marketing, Chicago Convention and Tourism Bureau
David Laurenzo, President, David James Group
Randolph Pitzer, Sr. Vice President, Deputy General Manager, Edelman Worldwide
John Ferguson, Sr. Vice President of Sales, Americas, Getty Images
Donee Damore, Director of Business Development, Healthcare Branding Group
Michael Krauss, Principal, Market Strategy Group
Maria Wynne, Business Marketing Officer, Enterprise Sector/Midwest, Microsoft Corporation
Mary Uhrina, Director of Marketing, The RDI Group
Gary Slack, CBC, Chairman and Chief Experience Officer, Slack Barshinger
Pat Harrington, CBC, Director of Marketing, Smurfit-Stone Container Corporation
Dyke Hensen, Sr. Vice President of Marketing, SPSS
Steve Strand, CBC, Sr. Team Leader, Marketing Support, S&C Electric Company
Julian Francis, Vice President of Marketing, USG Building Systems
Michael Burke, Associate Midwest Regional Advertising Manager, The Wall Street Journal
Larry Zar, President, Zar Marketing
Immediate Past President
George Stenitzer, CBC, Tellabs
Executive Director
Paul Lesher, CBC